🔍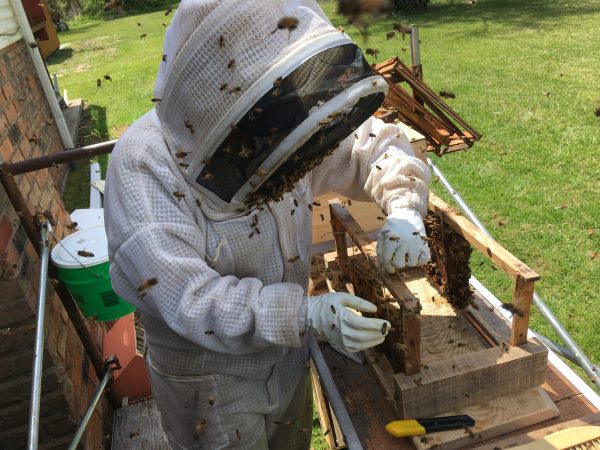 Ventilated Suit
$135.50 – $140.50
Description
Mesh coveralls with a foam mesh in the middle separates the mesh to prevent stings. This is a great product for beekeepers who spend all day in their suits or are just tired of being hot. Air flows easily through to keep you cool while you are working. Features a heavy duty zipper with metal zipper pull, solid fabric pockets at waist, velcro closure breast pocket, zipper closure breast pocket, velcro cover tab for veil zipper, elastic wrist and ankle cuffs, ankle zippers, and round veil. With solid fabric clothing, a bee can sting getting her stinger caught, releasing the alarm pheromone and ending her life. With mesh, they cannot sting and the bees can continue to bee beneficial to the hive after you finish your inspection.
*Pro Tip – While most tasks can be done with a jacket or a veil, some are best with a suit.  If you're moving bees from one place to another, working hives in unfavorable weather (the bees feelings get hurt and they let you know it), are doing a removal from a building or house or are plain allergic are just some great reasons to at least have this at arms length.
Additional information
| | |
| --- | --- |
| size | 2X Large, 3X Large, 4X Large, 5X Large, Large, Medium, Small, X Large |
Only logged in customers who have purchased this product may leave a review.