🔍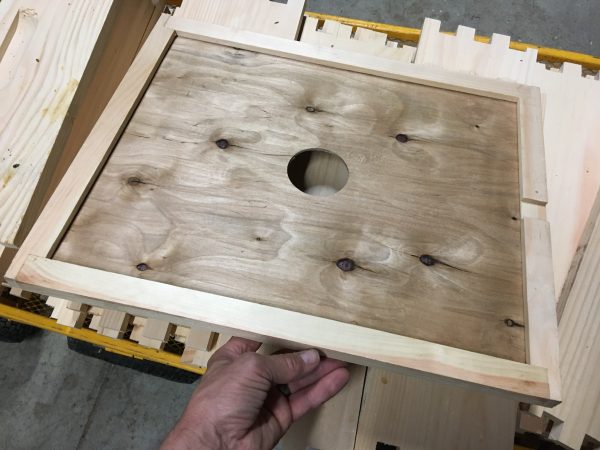 Description
Made and assembled by a local Amish family out of Ohio white pine, these inner covers feature a notch for entrance/exit, a hole that will fit a 70mm feeder cap, and rim with a summer side and a winter side. Summer side allows the notch to be on the top and gives the guard bees a place to sit while watching the entrance. It also reduces the space above the frames giving it proper bee space to prevent the building of burr comb. Assembled with stainless steel screws.
*Pro Tip – Flip the inner cover over for winter.  It creates a better air flow to rid moisture from the hive and the bees do not have to worry about robbing issues.
Only logged in customers who have purchased this product may leave a review.