🔍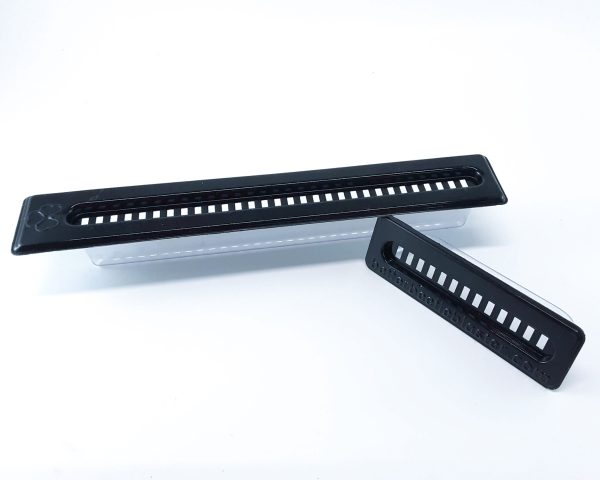 Beetle Blaster Trap
$1.50 – $1.85
Description
An easy non toxic way to use the bees natural instincts to clean your hive of hive beetles. Simply fill the trap 1/3 of the way full with oil (we use vegetable oil) and place between top bars of your brood box. The bees will herd the beetles into small gaps in the trap where the oil prevents them from getting out again. Choose between regular size and mini sized. You can use more than one trap per hive for stronger infestations. Traps are disposable. Check out Beetle Jail for a reusable trap.
*Pro tip – do not spill oil of any kind onto your bees or the frames.  It can suffocate the bees, same as how they drown in honey.
Only logged in customers who have purchased this product may leave a review.