🔍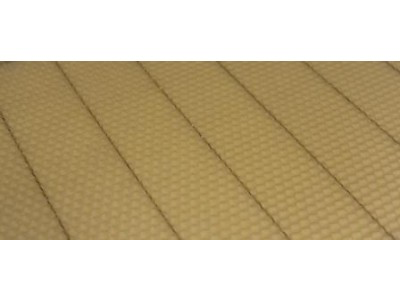 Wired Wax Foundation w/ Hooks
$11.75 – $242.00
Description
Pressed beeswax with crimped wires running vertically through it for support and hooks at the top.  Fits in Wedge Top, Slotted Bottom frames. Cell size is 5.4mm.
Deep/Brood foundation: 8 1/2 " x 16 3/4″
Medium Foundation: 5 5/8″ x 16 3/4″
Shallow Foundation: 4 3/4″ x 16 3/4″
Wax gets brittle when cold. We cannot ship if anyplace along the route is below 45ish degrees or your wax will look like a frozen Hershey's white chocolate bar dropped off a tall building.
*Pro Tip – This is preferred if you want to cut out queen cells to place in another hive.  It can be done with Acorn but it extremely difficulty and often not successful.
Additional information
| | |
| --- | --- |
| Size | Deep, Medium, Shallow |
| count | 10 ct, 12.5lbs, 25lbs, 50 ct |
Only logged in customers who have purchased this product may leave a review.