🔍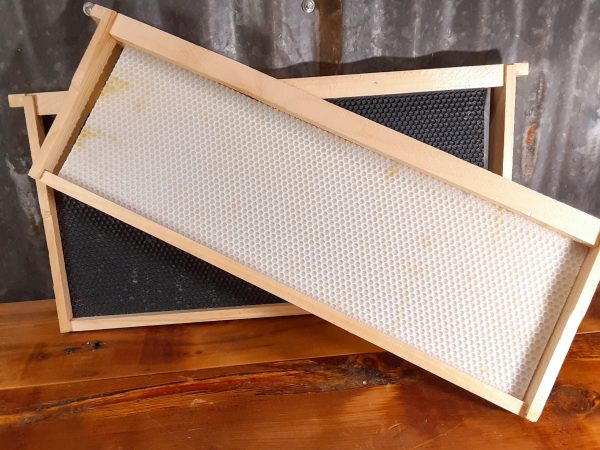 Groove Top / Grooved Bottom Frames W/ Premier
$31.20 – $41.00
Description
Frames are made out of Ohio White pine by a local Amish family. Assembled using non toxic,Titebond 3 exterior grade glue and 1 1/4 inch staples. Foundation is Premier Extra Heavy Wax plastic foundation.
Specify frame size and foundation color:
Black for the brood so you can see eggs.
White for honey supers so you can see the color of your honey.
For more info on Premier Foundation Click Here
Additional information
| | |
| --- | --- |
| Size | Deep, Medium, Shallow |
| color | Black, White |
| Count | 10 Pack, 8 Pack |
Only logged in customers who have purchased this product may leave a review.