🔍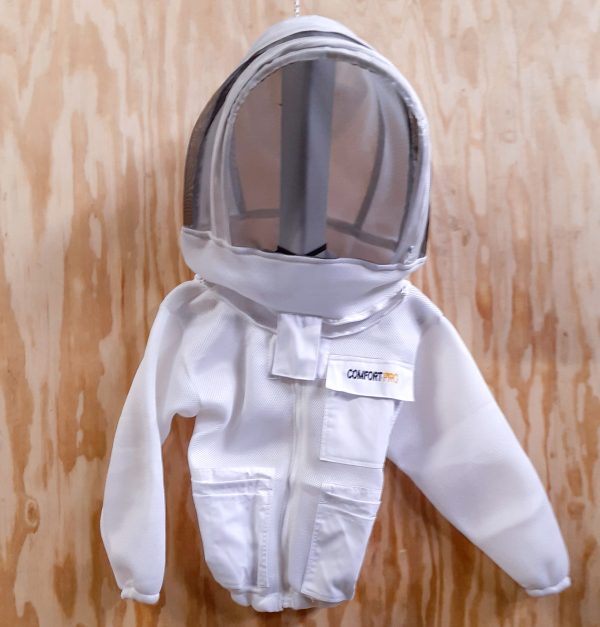 Youth Ventilated Jacket
$80.00
Only 1 left in stock
Description
A dual layer mesh jacket with mesh foam between the layers. It comes with zip on hat and round veil, this jacket will keep you happy in the hot summer months. Wrist cuffs feature elastic thumb straps and elastic cuff. Heavy duty zipper with large pull tab so easy to maneuver with your gloves on. Two front pockets made from fabric and a fabric breast pocket with velcro closure. Also comes with interchangeable zip on fencing style veil. With solid fabric clothing, a bee can get her stinger caught, releasing the alarm pheromone and ending her life. With mesh, they cannot sting and the bees can continue to bee beneficial to the hive after you finish your inspection. This style is our daily attire when working a typical hive.
Fits: Chest size 19, Arm Length 20, Waist size 19, Torso length 26.
Only logged in customers who have purchased this product may leave a review.